About Xi'an
Please visit http://en.xa.gov.cn/ to get more information about XI'AN.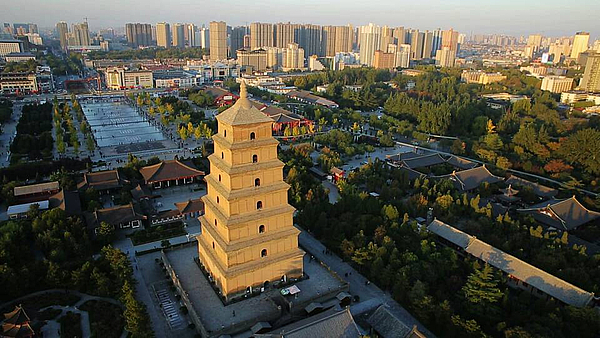 Xi'an, which was called Chang'an in ancient times, is the capital city of China's Shaanxi province and the largest designated central city in Northwest China. It exercises jurisdiction over 11 districts and two counties, including the districts of Xincheng, Beilin, Lianhu, Yanta, Baqiao, Weiyang, Yanliang, Lintong, Chang'an,Huyi, and Gaoling, and the counties of Lantian and Zhouzhi. In addition, it is home to the National Xi'an Hi-tech Industries Development Zone, National Xi'an Economic and Technological Development Zone, Xi'an Qujiang New Zone, Xi'an Chanba Ecological Zone, Xi'an Yanliang National Aviation Hi-tech Industrial Base, Xi'an National Civil Space Industry Base, Xi'an International Port, Xi'an Fengdong New Town Zone , and Xi'an Fengxi New Town Zone. The total area of Xi'an is 10,752 square kilometers, and its population is 12 million.
Located in the middle of the Guanzhong Plain, Xi'an is one of the three international metropolises and the 9th Regional Central City of China designated by China's central government. It has earned the honorary titles of National Sanitary City, National Garden City, China City with Best Images, China City with Best International Images, and China's Civilized City. Remarkably, it has been named China Happiest City seven years in a row.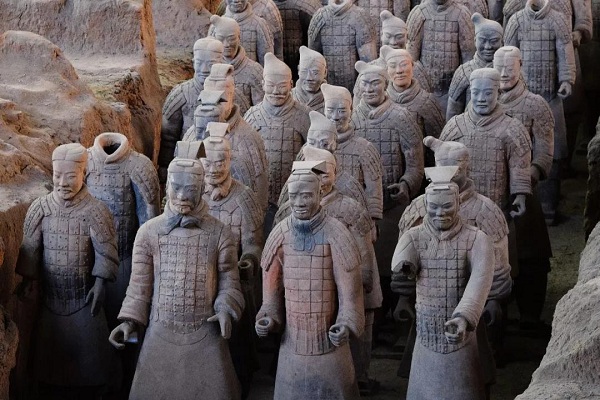 Construction of the Terracotta Warriors, which is composed of over 8,000 figures, was ordered by Emperor Qinshihuang, the founder of China's first unified dynasty, who ruled during the Qin Dynasty (221-206 BC).
The Terracotta Warriors were all fine art works created by the craftsmen of that time. Their average height was 1.8 meters with different facial expressions. From the body structure to the eyebrows, each figure was meticulous and vivid.
Most of the Terracotta Warriors had single eyelids. It is the most primitive and traditional face of people of the Han ethnic group.
They also appeared in a variety of shapes with some very puzzling movements. In fact, they held weapons with different gestures because of their different tasks and the atmosphere of the military squad that they portrayed.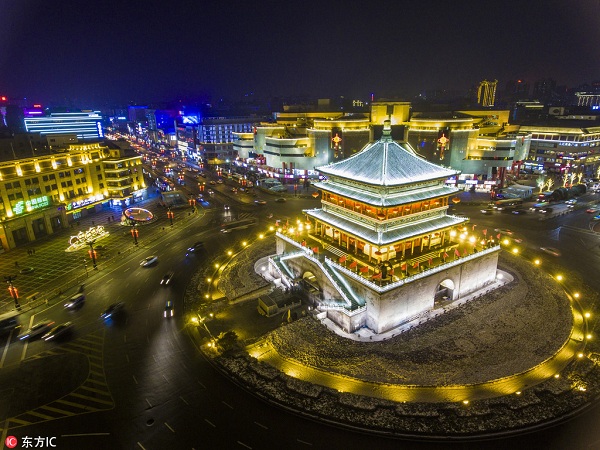 As one of the city's landmark buildings, Xi'an Bell Tower was built in 1384 during the Ming Dynasty (1368-1644), meaning it has a history of more than 600 years.
Alongside Xi'an Drum Tower, it is the largest and most well-preserved of the many bell towers left over from ancient China, and is still one of the most popular tourist attractions in Xi'an.
It has been nine years since its last repairs in 2011. Due to the long-term influence of wind and sun, rain and dust accumulation and other human factors, the roof of the Bell Tower has leaked rainwater from its tiles.
The rafters are partially damaged and decaying, with paint and colored drawings peeling off and mildew on the finish. In addition, the golden pillars outside the first floor are decaying.
With an emphasis on protection, the repairs will be led by academic research, monitoring and analysis, and value evaluation.
They will retain valuable historical features as much as possible, making the Bell Tower a better place to showcase the history and culture of Xi'an.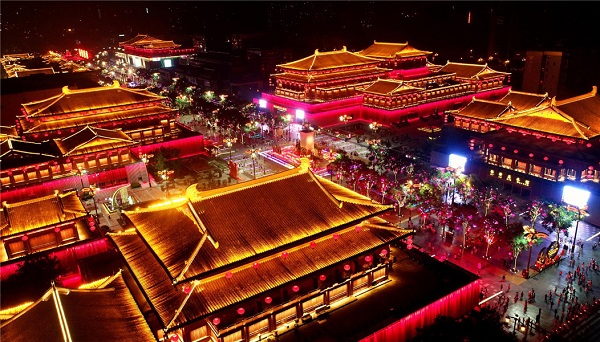 Datang Everbright City is located at the foot of the Big Wild Goose Pagoda in Yanta district in Xi'an, capital city of Northwest China's Shaanxi province.
Tourists flock to the streets for music shows and colored lanterns at Datang Everbright City. [Photo/Xinhua]
It is one of the 11 in the first batch of pilot pedestrian streets, or pedestrian malls approved by the Ministry of Commerce. It covers an area of 650,000 square meters and has an annual passenger flow of over 10 million passengers.
People visit Datang Everbright City in Xi'an.
It also has the largest sculpture and landscape block in Asia and the first city block in the country to adopt payments by scanning faces.
Taking the Tang Dynasty (618-907) culture as its design theme, the pedestrian street strives to create a one-stop consumer paradise that integrates shopping, dining, entertainment, leisure, tourism and business.
Based on the Big Wild Goose Pagoda, it starts from Xuanzang Square in the north, Tang City Wall Heritage Park in the south, Ci'en East Road in the east and Ci'en West Road in the west.
It runs through the three themed squares -- Xuanzang Square, Zhenguan Cultural Square and Kaiyuan Celebration Square. It has six imitation Tang blocks and four cultural buildings --Xi'an Concert Hall, Xi'an Grand Theater, Qujiang Movie City and Shaanxi Artists Gallery.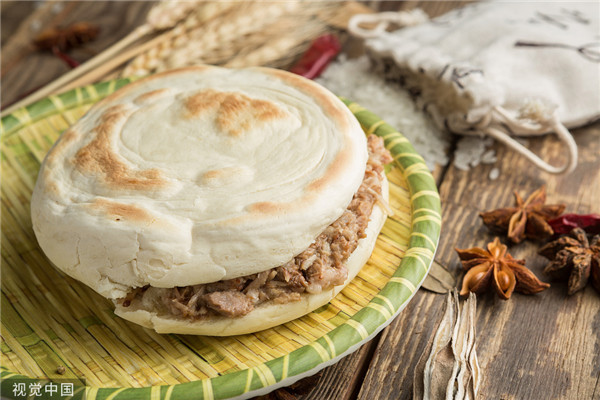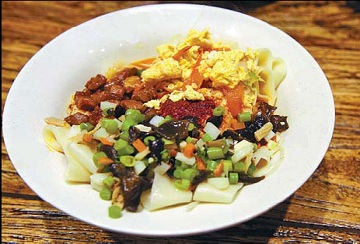 Xi'an marinated meat in baked bread is Shaanxi oil-sprayed noodles (youpo mian)
famous as the "Chinese hamburger".
Juicy meat is mixed with Baiji bread in
a perfect match.