Jiafu Wang, Air Force Engineering University (SS1)
Invited Talk: Jiafu Wang, Air Force Engineering University
Special session 1: Metamaterial-inspired Antennas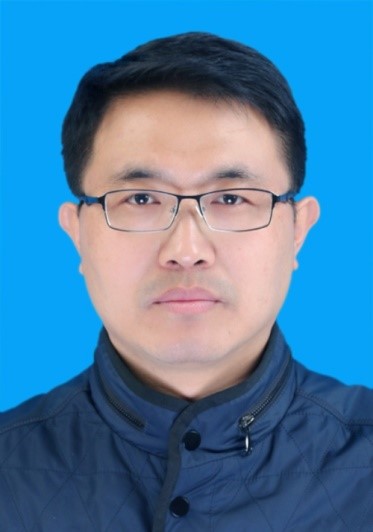 Short Bio:
Jiafu Wang is currently an Associate Professor with the Airforce Engineering University, Xi'an, China. He received the Ph.D. degree from Airforce Engineering University, China, in 2010. He was honored as the Rising Star of Young Scientist of Shaanxi Province in 2015 and is the grantee of the San Qin Talent Subsidy of Shaanxi Province. His doctoral dissertation won the nomination of National Excellent Doctoral Dissertation in 2012, and Excellent Doctoral Dissertation of PLA in 2011. He was awarded the First Prize of Natural Science of Shaanxi Province in 2019, First Prize of Excellent Achievement in Natural Science by Ministry of Education in 2012, the Second Prize for Excellent Teaching Achievement in Military Colleges in 2015. He was also awarded the Third-Class Merit each in 2004, 2007 and 2009. He has authored or co-authored more than 390 SCI-indexed journal papers. He published 1 monograph on metamaterial stealth technologies Metamaterial Design and Its Applications to Stealth Technologies (Science Press, 2013). He is the Principal Investigator (PI) of more than 10 scientific research projects, including 3 from the Natural Science Foundation of China. His research interests include mainly electromagnetic metamaterials, metasurfaces, spoof surface plasmon polaritons (SSPP), radar stealthy materials and technologies, antennas, microwave components, etc.
Title: Dispersion Engineering of Spoof Surface Plasmon Polaritons

Abstract:
Spoof surface plasmon polaritons (SSPP) are lower-frequency analogue of surface plasmon polaritons (SPP) at optical frequencies, with similar physical properties to the latter. SSPP exhibits rich dispersion properties, which can be tailored for engineering applications, including achromatic lens, polarization converter, wideband absorber, novel antenna and others. In this presentation, recent progresses of our group on dispersion engineering of SSPP are reviewed and some application examples are given.